TREATMENTS FOR YOUR BODY
The Spa Center
The Aphrodite Sands Spa welcomes you to switch off from the outside world and allow yourself a deserving indulgence by relaxing, revitalizing and rejuvenating your body, mind and spirit.
Our Spa is the perfect hideaway for those seeking indulgence, relaxation, peace and pampering.
Aphrodite Sands Spa caters for all of your pampering requirements, whether it be a hens party, a girls day out or a special gift, they have it all covered. We look forward to pampering you soon!
Enjoy some much needed personal time to really switch off from the outside world, take a deep breathe and relax.
As our guest you will be treated to our complete Spa experience, which includes full use of gym and pools and plenty of time to relax with a herbal tea and a glossy magazine.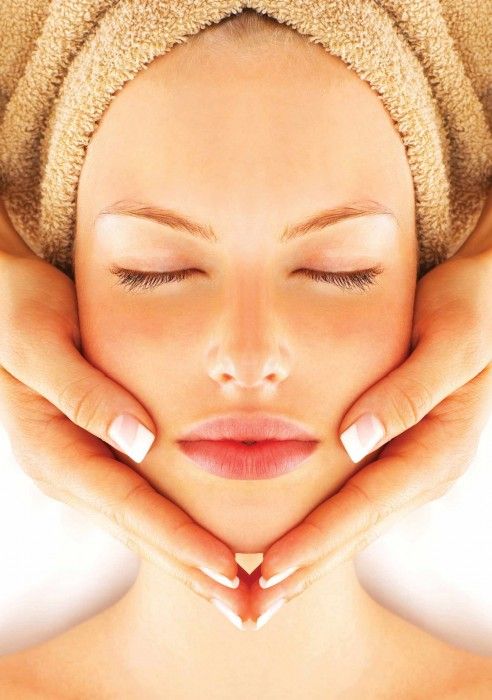 TREATMENTS FOR YOUR BODY
Price List
Massages
min
€
"Kleopatra" massage
(Amazing relaxing massage with almond oil, rose, yeang-yeang, jasmine)
60
60
Classic body massage
(Full body massage with olive oil)
55
50
Classic back massage
30
40
Aromatherapy massage
(Olive oil with aroma oils to choose from)
55
50
Indian Head massage
(Back and neck massage, smooth moves to a relaxing head massage)
40
40
Therapeutic back massage
(Suitable for back pain)
30
40
Deep Strong massage
(Enhanced massage for the required body parts: legs, back)
30
50
Leg massage
30
40
Body Treatments
min
€
Peeling "Lakshmi"
(Honey, salt, oriental spices)
30
40
"Coffee aroma"
(Natural coffee, salt, coconut oil, cane sugar)
30
25
"Sea bottom secret"
(Blue clay, sea salt, olive oil)
30
25
| Profitable Offers | min | € |
| --- | --- | --- |
| Massage "Cleopatra" | 3 x 60 | 150 |
| Massage "Classic" 3 X 50 min €120 | 3 x 50 | 120 |
| Aromatherapy massage | 3 x 55 | 120 |
| Aromatherapy massage with Body treatment "Coffee aroma" | | 60 |
Face Care
min
€
"Classic" faces massage
(Cleansing, massage, cream)
40
30
Care " Youth and Lifting"
(Cleansing, lifting massage, serum, lifting mask, cream)
45
45
Care "Intense Moisturising"
(Cleansing, Massage, serum, mask, cream)
45
40
Aromatherapy massage
(Olive oil with aroma oils to choose from)
55
50
Care "Tired skin"
(Cleansing, massage, serum, mask, cream)
45
40
Natural Masks: (Cleansing, mask, cream)
Vitamin mask, Avocado mask, Blue clay mask, Spirulina mask, Yogurt mask, Chocolate mask
20
25
To book an appointment
call us: +357 264 22786
or email us: spa@watersidecyprus.com
Opening hours
Monday to Saturday
8am to 8pm

TREATMENTS FOR YOUR BODY
Spa Etiquette
The Spa and its environs are strictly no smoking areas
Please conduct all conversations at levels consistent with a relaxing Spa environment
Please leave all items of value in your locker, the spa is not responsible for loss of or damage to a guest's personal belongings
All guests will be required to complete and sign a consultation form upon arrival, prior to entrance to the facilities.
If you have a gift voucher, please remember to bring this with you on the day to hand to Reception.
Please arrive in good time to enjoy the facilities and ensure that you are ready to be collected by your therapist at the allotted time. Time lost through late arrival will result in a shortened or amended treatment being offered without refund.
Underwear or suitable swimwear should be worn going into the treatment room and during treatments. For some treatments you will be provided with disposable undergarments by your therapist, and suitable towel draping will be used at all times.
During treatments, please let your therapist know if you are comfortable or uncomfortable, too warm or too cold, or if their pressure is too light or too firm. Your comfort and care is our greatest concern and priority
If you have a particular injury or physical condition, please explain it to the therapist. They can suggest appropriate adjustments to the treatment for your comfort and enhancement
There is no pressure to talk during a treatment. It is entirely up to you. If you have any questions or would like to talk, certainly do so. The therapist will take their cues from you. If you are quiet they will be too.
Should you wish to use our facilities –Sauna, Steam bath or Jacuzzi, please arrive 30 minutes prior to your treatment, to allow enough time, for you to enjoy our facilities properly.
We hope you enjoy this interlude of pampering and relaxation.
Gift Vouchers
Aphrodite Sands Spa specialises in special occasion gift vouchers and gift ideas. The perfect way to celebrate birthday, anniversary, wedding, reward a team member or simply say thank you.
Our team would be delighted to help you organise a wonderful spa experience or gift voucher.
Gift Vouchers and Corporate Gifts
We are pleased to offer gift vouchers for single treatments or packages. Specific requests and corporate gifts can be arranged. Gift vouchers, corporate gifts and product orders can be placed and paid for over the phone.